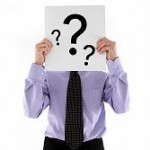 Investors are increasingly turning to complex products to boost their retirement accounts. However, these complex investment products also come with very complex risks.
In recent remarks, Susan F. Axelrod, FINRA
Executive Vice President, Member Regulation Sales Practice discussed some of the problems FINRA examiners have been finding at brokerages selling complex products. She touched on concerns related to non-traded REITS and reverse convertibles, as well an increase in brokers defrauding investors by "selling away."
With regard to non-traded REITs, Axelrod noted that FINRA examiners have found that firms selling these products often failed to conduct reasonable diligence before selling a product, and failed to make a determination that the product was suitable for investors. Other problems included inadequate training for brokers selling the products to investors and misrepresentations contained in advertising, sales literature and correspondence between brokers and investors.
Axelrod also highlighted that FINRA examiners have found that some investor portfolios are over-concentrated in reverse convertibles. The primary reason is unsuitable recommendations by brokers. FINRA has also brought several enforcement actions against brokerage firms for failing to establish and implement adequate systems and written procedures for the supervision of sales of reverse convertible notes. Examiners also found failures to detect and respond to indications of potential over-concentration in reverse convertible notes in customer accounts.
Lastly, Axelrod expressed concern that brokers are increasingly engaging in a fraudulent practice known as "selling away." It refers to brokers improperly selling securities or otherwise engaging in problematic outside activities away from their firm. As Axelrod highlighted, "In this challenging economic environment, it is not surprising that brokers may be looking to supplement their income with outside activities. All too often, however, these activities are not reported to employing firms. There are many examples of FINRA enforcement actions against brokers who have engaged in unapproved private securities transactions. Unfortunately, in many of these cases, there is significant investor harm…"
Given the risks, we encourage investors to conduct due diligence before investing in complex products like REITS and reverse convertibles. Investors should also monitor their statements on a regular basis to ensure that there are no unauthorized transactions.
If you have been the victim of broker fraud or negligence, we may be able to help you recover your losses. Contact us today at 215-839-3953 for a free consultation.
At Wall Street Fraud, we are dedicated to offering assistance to those who have been hurt by improper corporate or investment practices.
If you have been the victim of stock brokerage fraud, securities fraud, mutual fund fraud, stockbroker fraud, annuities fraud, or any other type of investment fraud or negligence, please contact our securities fraud attorneys today for a free case evaluation. Our talented and aggressive legal and professional staff is eager to help you recover your losses.