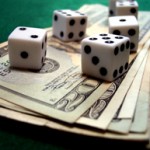 The Securities and Exchange Commission had another record year when it comes to prosecuting investment fraud. The agency filed 734 enforcement actions in the fiscal year that ended Sept. 30, 2012, one shy of last year's record of 735.
The SEC's annual report confirms that investment fraud is still a significant threat for investors. The SEC filed 147 enforcement actions in 2012 against investment advisers and investment companies, one more than the previous year's record number. The agency filed 134 enforcement actions related to broker-dealers, a 19 percent increase over FY 2011.
In good news for investors, the SEC has also been able to secure more payments for fraud victims. According to the SEC, it secured orders in fiscal year 2012 requiring the payment of more than $3 billion in penalties and disgorgement for the benefit of harmed investors. It represents an 11 percent increase over the amount ordered last year. In the past two years, the SEC has obtained orders for $5.9 billion in penalties and disgorgement.
If you have been the victim of investment fraud, we may be able to help you recover your losses. Contact us today at 215-839-3953 for a free consultation.
At Wall Street Fraud, we are dedicated to offering assistance to those who have been hurt by improper corporate or investment practices.
If you have been the victim of stock brokerage fraud, securities fraud, mutual fund fraud, stockbroker fraud, annuities fraud, or any other type of investment fraud or negligence, please contact our securities fraud attorneys today for a free case evaluation. Our talented and aggressive legal and professional staff is eager to help you recover your losses.