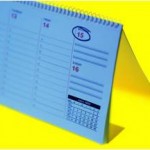 As 2012 draws to a close, many of us will look back on the past year and make plans for an even better 2013. In addition to settings goals for exercising more frequently or eating more vegetables, it is also important to review your financial health, which includes your investments.
The SEC's Office of Investor Education and Advocacy and the Financial Industry Regulatory Authority (FINRA) recently released a new Investor Alert called Year-End Investment Considerations for Individual Investors. It provides valuable advice for investors take stock of their portfolios.
As detailed by FINRA, the Alert outlines five key areas investors should focus on when making investment decisions:
Asset Allocation. The end of the year is a reasonable time to review your overall investment portfolio and evaluate your existing asset allocation.
Consider Rebalancing. Some of your investments will grow faster than others. Rebalancing allows you to adjust your investment portfolio so as not to overemphasize one or more asset categories.
Tax Considerations. Investors who are interested in learning what impact tax rates, including potential changes in the tax laws, may have on their investments under different financial scenarios should consult their tax adviser or visit the IRS website for more information.
Check Out Your Investment Professional. Many investors do not realize that they can check the background of a broker or investment adviser by using FINRA Broker Check or the Investment Adviser Public Disclosure (IAPD) website.
Locate Your Financial Records. Consider preparing a list identifying your financial records, including a list of financial accounts and all user names and passwords.
As securities fraud lawyers, we encourage investors to heed the advice of the SEC and FINRA. A few precautionary measures could prevent 2013 from being the year you get scammed by an investment professional.
If you have been the victim of securities fraud, we may be able to help you recover your losses. Contact us today at 215-839-3953 for a free consultation.
At Wall Street Fraud, we are dedicated to offering assistance to those who have been hurt by improper corporate or investment practices.
If you have been the victim of stock brokerage fraud, securities fraud, mutual fund fraud, stockbroker fraud, annuities fraud, or any other type of investment fraud or negligence, please contact our securities fraud attorneys today for a free case evaluation. Our talented and aggressive legal and professional staff is eager to help you recover your losses.