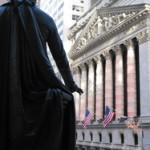 As the saying goes, if an investment opportunity sounds to good to be true, it probably is. Unfortunately, clients of a Chicago-based investment adviser recently learned this lesson the hard way.
According to the SEC, clients were promised returns that would "beat the market" for investing in a private equity fund managed by Joseph J. Hennessy and Resources Planning Group (RPG). In reality, the fund was failing, and the money invested by new clients was being used to repay promissory notes to earlier investors.
The SEC alleges that Hennessy largely financed Midwest Opportunity Fund's (MOF) acquisition of its largest portfolio company by issuing $1.65 million in promissory notes, all of which he personally guaranteed. When MOF's portfolio companies subsequently failed to pay their management fees, the fund was unable to repay the notes. To keep the fund liquid, Hennessy solicited new investors, to whom he misrepresented that MOF was still viable and delivering high returns.
"Private equity fund investors expect their money to be invested in viable assets that will generate positive returns," said Marshall S. Sprung, Deputy Chief of the SEC Enforcement Division's Asset Management Unit. "Hennessy made these promises, but betrayed his clients and others by using their money to save himself from financial ruin."
If you have been the victim of adviser fraud, we may be able to help you recover your losses. Contact us today at 215-839-3953 for a free consultation.
At Wall Street Fraud, we are dedicated to offering assistance to those who have been hurt by improper corporate or investment practices.
If you have been the victim of stock brokerage fraud, securities fraud, mutual fund fraud, stockbroker fraud, annuities fraud, or any other type of investment fraud or negligence, please contact our securities fraud attorneys today for a free case evaluation. Our talented and aggressive legal and professional staff is eager to help you recover your losses.