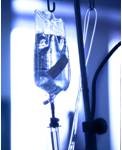 The owner of a New Jersey investment firm faces 20 years in prison and a $5 million fine after admitting that she defrauded more than 50 investors out of more than $7 million.
As reported by the Wall Street Journal, Sandra Venetis, the owner of Branchburg, New Jersey's Systematic Financial Associates, pleaded guilty to one count of securities fraud and one count of transacting in criminal property.
According to prosecutors, she told investors that their money would be used to finance medical receivables, medical malpractice insurance premiums, or quarterly pensions. Instead, she used the funds to pay for personal expenses.
Prosecutors said Venetis admitted to soliciting clients of Systematic Financial to invest in a fictitious investment program that she operated outside of her registered money-management business.
She was able to scam investors by creating fictitious doctors or forging the names of real doctors on promissory notes that created the illusion that she was using investors' funds as promised, the statement said.
This story highlights that investors should never participate in investment activities that are outside of a firm's registered investment products.
At Wall Street Fraud, we are dedicated to offering assistance to those who have been hurt by improper corporate or investment practices.
If you have been the victim of stock brokerage fraud, securities fraud, mutual fund fraud, stockbroker fraud, annuities fraud, or any other type of investment fraud, please contact us today for a free case evaluation. Our talented and aggressive legal and professional staff is eager to help you recover your losses.