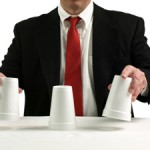 On May 4, 2011, the Financial Industry Regulatory Authority (FINRA) issued an Investor Alert warning the public of investment scams centered on Japan's recent earthquake and nuclear crisis.
According to FINRA, "The con artists behind these 'pump and dump' scams seek to capitalize on the media spotlight on Japan's recent disasters by linking a company's products or services to efforts ranging from the detection of gamma rays and the clean-up of nuclear waste to the development of earthquake-resistant structures."
Below are a few of the investment frauds that have already been detected:
▪       A company issued a press release touting a "new generation" of radiation detectors from a company that, according to public documents, is in weak financial condition and has no manufacturing capabilities.
▪       A company claimed to have developed a new technology to clean up radioactive waste which is "very likely to cause a huge boost to immediate-term gain possibilities."
▪       A company, less than three weeks after the Japanese disaster, began promoting the development of an "earthquake resistant building," despite the fact that the company's building design had only been tested once on a "shaker-table" designed to simulate earthquakes.
"Unfortunately, a nation's tragedy is being used as a just another pretext to part investors from their savings," said John Gannon, FINRA Senior Vice President for Investor Education. "As we saw with Hurricane Katrina and the Gulf Oil Spill, disasters provide a perfect opportunity for the unscrupulous to steal money from the unwary."
At Wall Street Fraud, we are dedicated to offering assistance to those who have been hurt by improper corporate or investment practices.
If you have been the victim of stock brokerage fraud, securities fraud, mutual fund fraud, stockbroker fraud, annuities fraud, or any other type of investment fraud, please contact us today for a free case evaluation. Our talented and aggressive legal and professional staff is eager to help you recover your losses.