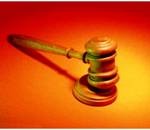 As reported by the Los Angeles Times, the Securities and Exchange Commission (SEC) was recently able to shut down a California hedge fund before its operators had the opportunity to defraud investors.
In this case, an early tip allowed the SEC to take quick action. The SEC obtained an emergency restraining order to halt business activities and later filed a fraud complaint seeking financial penalties.
John McCoy III, the associate regional director for the Los Angeles office of the SEC, said it was unusual, but not unheard of, for the SEC to stop a business scam before any investors were lured in.
"Often, particularly with defrauded investors, we don't get a complaint or tip until someone actually puts in money, tries to get it out and then the person says, 'Oh well, I don't actually have any of it,'" McCoy said.
According to court documents, "IU Group, Inc., its principal Elijah Bang, and its salesperson Daniel Lee targeted retirees" by stressing that the company was founded by "devoted Christians who believe in God, Jesus Christ, and the Holy Spirit."
As set forth in the complaint, Bang and Lee made numerous false representations to potential investors, including statements that the hedge fund had a successful performance history dating back to January 2007 and over $800 million under management.
In reality, the company was not registered with the SEC and had been suspended from conducting business in the state of California.
At Wall Street Fraud, we are dedicated to offering assistance to those who have been hurt by improper corporate or investment practices.
If you have been the victim of stock brokerage fraud, securities fraud, mutual fund fraud, stockbroker fraud, annuities fraud, or any other type of investment fraud, please contact us today for a free case evaluation. Our talented and aggressive legal and professional staff is eager to help you recover your losses.