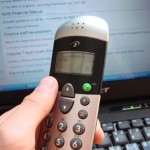 It seems like every day there is story detailing how a clever con man has bilked unsuspecting seniors out of their hard-earned savings. Today's story comes from California.
As reported by Forbes, a Securities and Exchange Commission Complaint, filed on May 3, 2011, alleges that Robert C. Butler of Bermuda Dunes, California, defrauded at least 17 senior investors from the Indio, California area.
It is alleged that his father-in-law, who lives in the same retirement community as the alleged victims, provided many of Butler's leads.
According to the Complaint, Butler operated out of his home and "dazzled investors with his multiple computer screens and a purported proprietary trading program" that he claimed to use in his day trading business. Allegedly, Butler represented to investors that:
Their money would be pooled in a fund;
That Butler would trade that money through his personal brokerage account; and
That investors will share the trading profits on a pro rata basis.
Notwithstanding Butler's promised returns of up to 10%, the SEC alleges that he stole $1.6 million and lost the other half of investor funds in securities trading.
While Butler claimed to operate "funds" named the Butler Private Investment Fund, BTI Fund, and Hawk Performance Thrust Vector Application, he was not registered in any capacity with the SEC and not registered as an investment adviser with the State of California.
He also allegedly lied that he was a graduate of MIT and concealed his 1998 Chapter 7 bankruptcy filing.
While these stories are certainly unsettling, they also serve as a cautionary reminder to always conduct due diligence before turning over your money to an investment advisor. In this case, a simple web search would have revealed that Mr. Butler and the investments he purported to manage were not legitimate.
At Wall Street Fraud, we are dedicated to offering assistance to those who have been hurt by improper corporate or investment practices.
If you have been the victim of stock brokerage fraud, securities fraud, mutual fund fraud, stockbroker fraud, annuities fraud, or any other type of investment fraud, please contact us today for a free case evaluation. Our talented and aggressive legal and professional staff is eager to help you recover your losses.