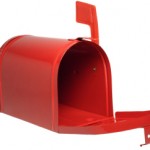 The Financial Industry Regulatory Authority (FINRA) has announced that it has fined Wells Fargo Advisors, LLC $1 million for its failure to deliver certain information to its customers as required under federal securities law.
Failure to Deliver Prospectuses
As detailed by FINRA, Wells Fargo failed to deliver prospectuses within three business days of the transaction to approximately 934,000 customers who purchased mutual funds in 2009.
The customers received their prospectuses from one to 153 days late.
FINRA found that Well Fargo was aware that a number of customers had not received the prospectuses on time and failed to take corrective measures to ensure timely delivery by its third-party service provider.
Brad Bennett, FINRA Executive Vice President and Chief of Enforcement, said, "Mutual fund prospectuses contain key information about a fund's performance, risks, strategies and costs. Wells Fargo ignored reports alerting them to serious problems with its prospectus delivery system and, as a result, its customers were deprived of valuable information needed to make informed investment decisions."
Failure to Report Information Regarding Representatives
FINRA also found that Wells Fargo did not promptly report required information to FINRA regarding its current or former representatives. Under FINRA rules, a securities firm must ensure that information on its representatives' applications for registration (Forms U4) is kept current in FINRA's Central Registration Depository (CRD).
A firm must also ensure that it updates a representative's termination notice (Form U5) within 30 days after the representative leaves the firm. These forms must also be updated after a significant event has occurred - including notification of a formal investigation, customer complaints, or arbitrations filed against the representative.
In total, Wells Fargo filed nearly 190 late amendments to Forms U4 and U5.
At Wall Street Fraud, we are dedicated to offering assistance to those who have been hurt by improper corporate or investment practices.
If you have been the victim of stock brokerage fraud, securities fraud, mutual fund fraud, stockbroker fraud, annuities fraud, or any other type of investment fraud, please contact us today for a free case evaluation. Our talented and aggressive legal and professional staff is eager to help you recover your losses.