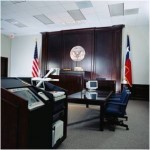 Although the securities fraud trial of hedge fund manager Raj Rajaratnam has been widely publicized, many everyday investors may be wondering what it all means. CNBC recently published a great "question and answer" article that provides a useful overview of the case and its possible implications.
Here are a few highlights:
Who Is Raj Rajaratnam?
He was born in Colombo, Sri Lanka, on June 15, 1957. He earned an MBA from the Wharton School at the University of Pennsylvania in 1983. He has lived in the United States for about 30 years and is a U.S. citizen.
Rajaratnam worked at Chase Manhattan Bank and Needham & Co investment bank as a stock analyst before founding the Galleon Group hedge fund in 1997. Forbes magazine listed him in as the 236th richest American and the richest Sri Lankan-born person in 2009.
What Crimes Did He Commit?
Rajaratnam was convicted of trading on inside company information gathered from a network of company executives and lawyers. The government said Rajaratnam made as much as $63.8 million in illicit profits from 2003 to March 2009. The case involved trading in more than one dozen stocks. Prosecutors presented many recordings of telephone conversations and a series of cooperating witnesses as evidence.
What Does It Mean for Wall Street?
The trial was a test of the government's suspicions that insider trading is commonplace, especially in the lightly regulated $1.9 trillion hedge fund industry. The verdict is likely to embolden the government to pursue further cases.
And the unusual use of wiretaps, which sent shudders through hedge funds, is likely to become more common.
The case has also spawned a broader probe of whether consultants for so-called expert networking firms have leaked company secrets to hedge funds.
At Wall Street Fraud, we are dedicated to offering assistance to those who have been hurt by improper corporate or investment practices.
If you have been the victim of stock brokerage fraud, securities fraud, mutual fund fraud, stockbroker fraud, annuities fraud, or any other type of investment fraud, please contact us today for a free case evaluation. Our talented and aggressive legal and professional staff is eager to help you recover your losses.