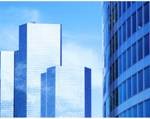 The Securities and Exchange Commission has filed fraud charges against investment adviser Lloyd V. Barriger of Monticello, New York in connection with two upstate New York real estate funds he managed – the Gaffken & Barriger Fund, LLC (the G&B Fund) and Campus Capital Corp. (Campus).
According to the SEC, Barriger told investors in the G&B Fund that it was a relatively safe and liquid investment that generated a minimum return of 8 percent per year.
However, the fund's actual performance did not justify these representations.
The SEC further alleges that Barriger defrauded investors in Campus by raising money from them to prop up the ailing G&B Fund without disclosing the true destination of their funds.
Barriger also caused Campus to engage in other transactions that personally benefitted him, unbeknownst to Campus investors.
The SEC's complaint alleges that Barriger misused G&B Fund assets by causing the fund to pay cash distributions of "Preferred Returns" to those investors who requested them. Barriger also caused the fund to redeem investors at values reflecting the purported accrued 8 percent per year return when the fund lacked the income to support those allocations and payments.
In its complaint, the SEC seeks a final judgment permanently enjoining Barriger from future securities law violations and ordering him to pay civil penalties and disgorgement of ill-gotten gains.
The Message for Investors
An investment advisor should always provide you with unbiased investment advice. As this case demonstrates, this becomes next to impossible when the advisor is recommending a fund in which he or she has a vested interest.
At Wall Street Fraud, we are dedicated to offering assistance to those who have been hurt by improper corporate or investment practices.
If you have been the victim of stock brokerage fraud, securities fraud, mutual fund fraud, stockbroker fraud, annuities fraud, or any other type of investment fraud, please contact us today for a free case evaluation. Our talented and aggressive legal and professional staff is eager to help you recover your losses.