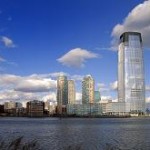 As reported by , Goldman Sachs has reached an agreement with New Jersey authorities to buy back $25 million in illiquid securities from its New Jersey customers and pay nearly $1 million in penalties.
The settlement resolves allegations by the state that the bank portrayed the securities as liquid cash equivalents to investors and then didn't warn them of mounting risks before the securities market collapsed in 2008.
"The failure of these firms to disclose known risks ultimately harmed investors who purchased auction rate securities," said Attorney General Paula Dow in a statement. "State law requires disclosure of all material facts to investors, particularly when their hard-earned money is on the line."
In previous settlements negotiated on behalf of New Jersey investors, Wells Fargo Investments agreed to buy back about $1.4 million in securities, and UBS agreed to buy back $1.5 billion.
New Jersey was one of a dozen states that formed a task force after receiving complaints about the securities in 2008, according to the Division of Consumer Affairs.
At Wall Street Fraud, we are dedicated to offering assistance to those who have been hurt by improper corporate or investment practices.
If you have been the victim of stock brokerage fraud, securities fraud, mutual fund fraud, stockbroker fraud, annuities fraud, or any other type of investment fraud, please contact us today for a free case evaluation. Our talented and aggressive legal and professional staff is eager to help you recover your losses.