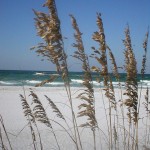 According to , a Florida day trader has pleaded guilty to criminal charges over an insider-trading scheme based on tips obtained from a wife of a former Lehman Brothers Holdings Inc. salesperson.
Daniel Corbin, 35, of Miami Beach, admitted to one count each of securities fraud and conspiracy and could face six to twelve months in prison under federal guidelines. He also agreed to forfeit $1 million of illegal proceeds.
According to prosecutors, the scheme lasted over three years and included a purchase by Corbin's day trading partner Jamil Bouchareb of 2,500 shares in Veritas DGC Inc. for their joint account based on material nonpublic information. Corbin made an illegal profit when Veritas subsequently agreed to a $3.1 billion takeover by France's Compagnie Generale de Geophysique.
Prosecutors said Bouchareb got tips from Lehman salesman Matthew Devlin, who had gotten them from his wife Nina on transactions that her employer at the time, Brunswick Group LLC, had been managing.
The other parties involved, with the exception of Devlin's wife, are also facing securities fraud charges.
What Is Insider Trading?
Illegal insider trading refers generally to buying or selling a security, in breach of a fiduciary duty or other relationship of trust and confidence, while in possession of material, nonpublic information about the security. Insider trading violations may also include "tipping" such information, securities trading by the person "tipped," and securities trading by those who misappropriate such information.
Because insider trading undermines investor confidence in the fairness and integrity of the securities markets, the SEC has treated the detection and prosecution of insider trading violations as one of its enforcement priorities.
At Wall Street Fraud, we are dedicated to offering assistance to those who have been hurt by improper corporate or investment practices.
If you have been the victim of stock brokerage fraud, securities fraud, mutual fund fraud, stockbroker fraud, annuities fraud, or any other type of investment fraud, please contact us today for a free case evaluation. Our talented and aggressive legal and professional staff is eager to help you recover your losses.