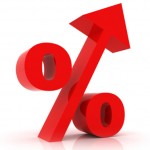 In order to spot fraud before it occurs, it is important for investors to be familiar with some of the more common types of investment fraud. One such scheme is commonly referred to as "pump and dump."
These schemes have two key parts. First, promoters try to boost the price of a stock with false or misleading statements about the company. Then, once the stock price has been inflated, scammers seek to profit by selling their own holdings of the stock.
Below are two common types of "pump and dump" schemes, as described by the Securities and Exchange Commission.
The Classic "Pump and Dump" Scheme
It's common to see messages posted on the Internet that urge readers to buy a stock quickly or to sell before the price goes down, or a telemarketer will call using the same sort of pitch. Often the promoters will claim to have "inside" information about an impending development or to use an "infallible" combination of economic and stock market data to pick stocks. In reality, they may be company insiders or paid promoters who stand to gain by selling their shares after the stock price is pumped up by the buying frenzy they create. Once these fraudsters sell their shares and stop hyping the stock, the price typically falls, and investors lose their money.
The Latest Variation of the "Pump and Dump" Scheme
Some people are finding that they have received a "misdialed" call from a stranger, leaving a "hot" investment tip for a friend. The message is designed to sound as if the speaker didn't realize that he or she was leaving the hot tip on the wrong answering machine. If you get a message like this, it's not a wrong number at all. Instead, it is from someone who is being paid to leave these messages on a whole lot of answering machines.
At Wall Street Fraud, we are dedicated to offering assistance to those who have been hurt by improper corporate or investment practices.
If you have been the victim of stock brokerage fraud, securities fraud, mutual fund fraud, stockbroker fraud, annuities fraud, or any other type of investment fraud, please contact us today for a free case evaluation. Our talented and aggressive legal and professional staff is eager to help you recover your losses.