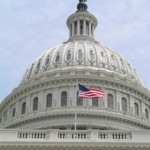 Another prominent hedge fudge is receiving scrutiny for possible insider training, Reuters reports. The Financial Industry Regulatory Authority has provided Senate Judiciary Committee head Charles Grassley with about 20 instances of suspicious trading at SAC Capital Advisors LP, a $13 million dollar hedge fund.
Grassley, an outspoken critic of the Securities and Exchange Commission's enforcement record, also wants to review decisions the SEC made over more than a decade related to trading by SAC Capital. He has called on the securities regulator to hand over its evidence and explain its decisions.
The government has been investigating current and former SAC employees since federal prosecutors announced the huge insider trading case involving the Galleon Group in October 2009. SAC Capital employees Donald Longueuil and Noah Freeman have already pleaded guilty to charges.
Court filings also show prosecutors are investigating trade accounts at SAC, including one tied to Cohen, SAC Capital's founder.
Last week, we mentioned that the government seemed poised to take a harder look at the prevalence of insider trading at large hedge funds. This new investigation confirms that prediction and is good news for investors.
At Wall Street Fraud, we are dedicated to offering assistance to those who have been hurt by improper corporate or investment practices.
If you have been the victim of stock brokerage fraud, securities fraud, mutual fund fraud, stockbroker fraud, annuities fraud, or any other type of investment fraud, please contact us today for a free case evaluation. Our talented and aggressive legal and professional staff is eager to help you recover your losses.