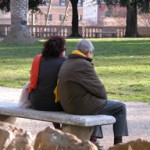 Raymond James Financial Services Inc. has been ordered to pay $1.5 million to an elderly Texas man and his now-deceased wife's estate, Reuters reports.
Hurshel and Mildred Tyler had filed an arbitration claim against Raymond James in 2010, accusing the firm's Texas branch of fraud, concealment and selling them unsuitable products in a scheme involving insurance, loans and variable annuities.
In a May 10 ruling, a Financial Industry Regulatory Authority (FINRA) arbitration panel found that Raymond James failed to properly supervise Paul Davis as he sold the elderly couple life insurance and variable annuity products.
Davis apparently sold the clients' $3.8 million portfolio, which had been heavily invested in municipal bonds, and bought the annuities and life insurance products. At some point between 2002 and 2006, the broker exchanged one annuity for another.
"That is a huge red flag, because usually it does not make economic sense," stated the Tylers' attorney. "It incurred substantial penalties, and that is what in large part made the transaction unsuitable."
Davis also leveraged the insurance policy to make other annuity purchases, which also made very little sense. Long after the accounts were closed, the Tylers were saddled with $2 million in outstanding loans on the insurance policy.
This recent decision highlights the importance of researching the suitability of all annuity products before investing, particularly for those who are retired or approaching retirement.
At Wall Street Fraud, we are dedicated to offering assistance to those who have been hurt by improper corporate or investment practices.
If you have been the victim of stock brokerage fraud, securities fraud, mutual fund fraud, stockbroker fraud, annuities fraud, or any other type of investment fraud, please contact us today for a free case evaluation. Our talented and aggressive legal and professional staff is eager to help you recover your losses.