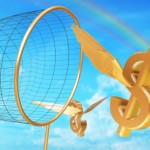 Investors should be cautious about investment opportunities that promise safe and easy profits from gold and other precious metals. As reported by the Huffington Post, gold scams are on the rise and seek to capitalize on investor anxiety.
The article details the story of Brain Gurl and his wife, who were looking for a safe investment as they approached retirement age. In response to an aggressive sales pitch, the couple invested about $100,000 with American Precious Metals last year. Unfortunately, they quickly lost $60,000 in the span of a few months.
Most recently, a Florida U.S. District Court issued a temporary injunction barring American Precious Metals from doing business, freezing its assets and putting the company in the hands of a court-appointed receiver.
The case against American Precious Metals marks the third gold-related case brought by the U.S. Commodities Futures Trading Commission since March. The agency has also issued a fraud advisory for investors interested in precious metals.
As detailed by the CFTC, companies often advertise on radio, television, or Internet websites, or make telephone calls, to promote the purchase of precious metals such as gold, silver, and platinum.
These companies often-
Lie about or overstate their ability to predict prices or the direction of the metals markets;
Minimize the degree of investment risk involved in metals investments;
Fraudulently fail to disclose how much the price of metal must go up for you to break even (much less make a profit), since large finance and storage fees and commissions are deducted from customer accounts before any profits accrue;
Falsely claim to be purchasing and storing the metal when they do not; indeed such companies often discourage customers from taking delivery of the metal;
Charge phony "storage" fees for metal, when no metal is actually purchased or stored;
Charge phony "interest" fees that diminish your account equity to the point where you have to deposit additional funds with the company or have your account closed out at a total loss. The interest fees are phony because no metal has been purchased as promised, and the financing arrangement therefore is fictitious;
Fail to point out that, because you are buying on "margin" or with leverage, you will have to send the company additional funds (or sell a portion of your "metal position") if the price of the precious metals moves unfavorably.
As the CFTC illustrates, investors should be extremely wary of any investment opportunity involving precious metals. To protect yourself, always carefully research the investment and the company that is offering it.
At Wall Street Fraud, we are dedicated to offering assistance to those who have been hurt by improper corporate or investment practices.
If you have been the victim of stock brokerage fraud, securities fraud, mutual fund fraud, stockbroker fraud, annuities fraud, or any other type of investment fraud, please contact us today for a free case evaluation. Our talented and aggressive legal and professional staff is eager to help you recover your losses.