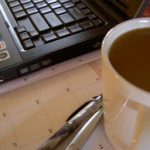 On May 16, 2011, the Financial Industry Regulatory Authority announced the launch of a new web-based searchable system that makes its disciplinary actions accessible to investors via its website.
The FINRA Disciplinary Actions Online database enables users to perform searches for FINRA actions free of charge. Investors may search for actions by case number, document text, document type, action date (by date range), a combination of document text and action date, individual name and Central Registration Depository (CRD®) number, or firm name and CRD number. The documents can be viewed online, printed, or downloaded as text-searchable PDF files.
Previously, the public had to contact FINRA to obtain copies of disciplinary actions. The new database makes available disciplinary action documents including Letters of Acceptance, Waivers and Consent (AWCs), settlements, National Adjudicatory Council decisions, Office of Hearing Officers decisions and complaints.
BrokerCheck® reports will now link to disciplinary actions housed in the system, as it currently does for arbitration awards in the Arbitration Awards Online database. Beginning June 15th, FINRA Monthly Disciplinary Actions will also link each write-up to its corresponding action in the database.
The new database is yet another tool to help prevent investment fraud before it happens!
At Wall Street Fraud, we are dedicated to offering assistance to those who have been hurt by improper corporate or investment practices.
If you have been the victim of stock brokerage fraud, securities fraud, mutual fund fraud, stockbroker fraud, annuities fraud, or any other type of investment fraud, please contact us today for a free case evaluation. Our talented and aggressive legal and professional staff is eager to help you recover your losses.