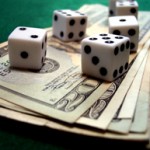 As we have previously mentioned on this blog, retirees are often the targets of investment fraud. In order to protect your hard earned money, it is important to understand how investment scams work and what you can do to ensure you don't fall victim.
Here are a few important tips provided by Investor.gov.
Never judge a person's integrity by how he or she sounds.
Successful con artists know how to sound professional. They can make even the flimsiest deal sound like a "sure thing. " Con artists know that the appearance of professionalism combined with polite manners or overtures of friendship may lead many investors to accept their advice.
Watch out for salespeople who prey on your fears.
Con artists know that many retirees worry about the adequacy of their retirement savings, especially if they are faced with costly medical expenses. As a result, fraudsters know to pitch their schemes as a way to increase the investor's financial security to the point where such fears are no longer necessary.
Take your time—don't be rushed into investment decisions.
Just because someone you know made money, or claims to have made money, doesn't mean you will too. Be especially skeptical of investments that are pitched as "once-in-a-lifetime" opportunities, particularly when the promoter bases the recommendation on "inside" or confidential information. Remember that a fraudster does not want you to think too much about the investment because you might figure out the scam.
At Wall Street Fraud, we are dedicated to offering assistance to those who have been hurt by improper corporate or investment practices.
If you have been the victim of stock brokerage fraud, securities fraud, mutual fund fraud, stockbroker fraud, annuities fraud, or any other type of investment fraud, please contact us today for a free case evaluation. Our talented and aggressive legal and professional staff is eager to help you recover your losses.