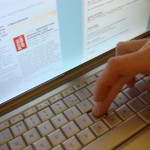 A recent Investment News article highlights a growing trend—brokers who lose their licenses to sell stocks, bonds, and mutual funds often turn to the sale of annuities. In most cases, investors who purchase annuities are completely unaware of the prior disciplinary action against the agent.
This is possible because many brokers have a license to sell securities and a license to sell insurance. Moreover, revocation or suspension of one license for fraud or other questionable activities does not necessarily affect the other. Although state agencies that regulate insurance agents and securities brokers try to work together to monitor disciplinary action from either side of the industry, a lack of information sharing often hampers enforcement.
To cure this problem, some states are enacting new laws. For instance, a law went into effect in Florida this year that gives the state's Department of Financial Services the power to revoke an insurance agent's license immediately if the agent has his or her securities license revoked.
Florida already has used the new law to revoke the insurance license of a broker who misrepresented information when selling securities to a senior citizen, according to a spokesperson for the Department of Financial Services.
In February, the Florida Office of Financial Regulation permanently barred Jeffrey Donner on charges that he failed to disclose to clients that their accounts would automatically be billed advisory fees of 30% annualized, according to a statement from the agency. Approximately $40,000 in management fees had been deducted from clients' accounts.
Given this disturbing new trend, investors are encouraged to conduct as much research as possible, including checking the agent or broker's background for disciplinary action related to any license he or she may hold.
To research the background of the broker, go to FINRA's Broker Check website, brokercheck.finra.org.
At Wall Street Fraud, we are dedicated to offering assistance to those who have been hurt by improper corporate or investment practices.
If you have been the victim of stock brokerage fraud, securities fraud, mutual fund fraud, stockbroker fraud, annuities fraud, or any other type of investment fraud, please contact us today for a free case evaluation. Our talented and aggressive legal and professional staff is eager to help you recover your losses.