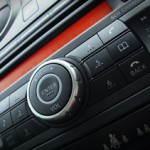 If you tune in to talk radio stations, you will find many programs geared toward investing and money management. But should you take their advice?
The short answer is that it depends. As highlighted in a recent Denver Post article, many of the hosts of financial advice talk shows have had issues managing their own money.
The Post's review of radio hosts in the Denver area revealed histories that include personal bankruptcies, federal and state income tax liens, investigations by federal and state regulators, allegations of Ponzi schemes, lawsuits by jilted clients, even the loss of a job because of questionable conduct.
In addition, many of the hosts have a financial interest in the products they are touting, indicating that their advice is certainly subject to bias. In some cases, the programs are not actually radio "shows" at all but paid advertisements. Unfortunately, for investors, it is not always possible to tell the difference.
"The concern is that what a consumer hears on the show might not be fully disclosed as to its risk," said Fred Joseph, Colorado's commissioner of securities. "Because they're on the radio or quoted somewhere, it gives them credibility. The product they're pitching has risk."
Since there are clearly risks associated with taking investment advice from radio programs, you should never invest any of your hard earned money before conducting due diligence on both the invest opportunity and the person offering it.
At Wall Street Fraud, we are dedicated to offering assistance to those who have been hurt by improper corporate or investment practices.
If you have been the victim of stock brokerage fraud, securities fraud, mutual fund fraud, stockbroker fraud, annuities fraud, or any other type of investment fraud, please contact us today for a free case evaluation. Our talented and aggressive legal and professional staff is eager to help you recover your losses.