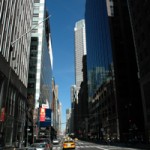 On the heels of a blistering Congressional report regarding its role in the financial crisis, Goldman Sachs is now facing a subpoena from the Manhattan district attorney.
District Attorney Cyrus Vance Jr. subpoenaed Goldman Sachs for records related to its activities leading into the credit crisis, Bloomberg reports. Although Vance has stated that the subpoena does not necessarily mean that criminal charges are forthcoming, legal experts are speculating that he may bring charges under the state's Martin Act.
New York prosecutors use the Martin Act to bring cases related to investment frauds, Ponzi schemes, and other white-collar crime. In fact, the law makes it is easier for state prosecutors to bring charges than their peers on the federal side.
To prove securities fraud in federal court, U.S. prosecutors must show that a defendant intended to defraud victims and that the investors relied on misstatements or omissions. Conversely, intent is not required under the Martin Act.
"The reason why New York prosecutors love it so much and Wall Street firms hate it so much is that it is a much, much easier case to bring," Michael Perino, a law professor at St. John's University, said in an interview. "All a prosecutor has to show under the Martin Act is a material misstatement in connection with a securities offering."
It will be interesting to see if the documents provided by Goldman Sachs are enough for Vance to build a criminal case. If nothing else, the subpoena sends a strong message to Wall Street that the Manhattan district attorney plans to use all of the legal tools available to fight investment fraud within his jurisdiction.
At Wall Street Fraud, we are dedicated to offering assistance to those who have been hurt by improper corporate or investment practices.
If you have been the victim of stock brokerage fraud, securities fraud, mutual fund fraud, stockbroker fraud, annuities fraud, or any other type of investment fraud, please contact us today for a free case evaluation. Our talented and aggressive legal and professional staff is eager to help you recover your losses.