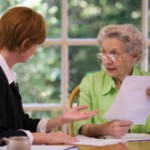 A new study by the MetLife Mature Market Institute examines the prevalence and impact of elder financial abuse in America today. Unfortunately, the results confirm what we already know—financial fraud against older Americans continues to rise.
The study found that older Americans are losing $2.9 billion annually to elder financial abuse, a 12% increase from the $2.6 billion estimated in 2008.
Below are several key findings:
Instances of fraud perpetrated by strangers comprised 51% of articles related to elder financial abuse, followed by family, friends, and neighbors (34%), the business sector (12%), and Medicare and Medicaid fraud (4%).
Women were twice as likely as men to be victims of elder financial abuse, with most being between the ages of 80 and 89, living alone, and requiring some level of help with either health care or home maintenance.
Nearly 60% of perpetrators were men, mostly between the ages of 30 and 59.
Dollar losses over the holidays due to family, friends, and neighbor perpetrators were overall higher than any other category due to number of instances, although the highest average dollar loss per individual was from business perpetrators.
At Wall Street Fraud, we are dedicated to offering assistance to those who have been hurt by improper corporate or investment practices.
If you have been the victim of stock brokerage fraud, securities fraud, mutual fund fraud, stockbroker fraud, annuities fraud, or any other type of investment fraud, please contact us today for a free case evaluation. Our talented and aggressive legal and professional staff is eager to help you recover your losses.