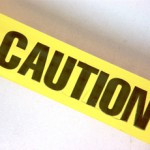 The Securities and Exchange Commission's Office of Investor Education and Advocacy and the Financial Industry Regulatory Authority (FINRA) have issued an investor alert regarding structured notes with principal protection.
As the agencies noted in a recent press release, while these products often have reassuring names that include some variant of "principal protection," "capital guarantee," "absolute return," "minimum return" or similar terms, they are not risk-free.
To better understand how structured notes with principal protection work, below are several questions that you should ask your investment professional before investing in these products.
How do I know whether this product is appropriate for me given my overall investment objectives?
What is the level of principal protection offered? There is a big difference between 100 percent return of principal and 10 percent return, or something in between. Know your protection percentage.
Are there conditions to the principal protection? For example, is the protection contingent on the occurrence of specified events?
What are the fees and other costs? Products offering principal protection can be expensive. You should pay particular attention to the fees of any product you invest in, including those that offer principal protection. Ask your investment professional to explain all of the fees and costs associated with the investment.
How long will my money be tied up? Structured notes with principal protection are meant to be held to maturity and are often designed for long-term investors. If you need your money back early, you could pay a significant penalty. Furthermore, any downside protection offered might only kick in after a long lock-up period—or it might require you to hold the note until maturity.
Can I sell or liquidate before the maturity date? While it is easy to turn many investments into cash, liquid markets for some structured products might not exist. If you need to sell your structured note with principal protection before it matures, you might have to do it at a price less than the amount you paid for it, or you may not be able to sell it at all. This is true even if the product has a ticker symbol or has been approved for listing on an exchange.
What is the credit risk of the note? Remember that any principal guarantee is subject to the creditworthiness of the guarantor, which is generally the securities firm that structures and issues the note.  Be sure to find out as much as you can about the financial condition of the issuer and read its disclosures as carefully as you would for any other bond investment.
What other risks are associated with this particular product? Be sure you understand how the derivative component of the note impacts the pay-out structure—and ultimately your return.
What other investment choices are available to me? Carefully consider what might be a good fit for you, and whether there are alternatives to the product you are considering.
More information about structured notes with principal protection is available here.
At Wall Street Fraud, we are dedicated to offering assistance to those who have been hurt by improper corporate or investment practices.
If you have been the victim of stock brokerage fraud, securities fraud, mutual fund fraud, stockbroker fraud, annuities fraud, or any other type of investment fraud, please contact us today for a free case evaluation. Our talented and aggressive legal and professional staff is eager to help you recover your losses.