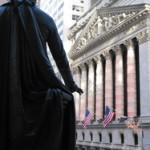 In a startling revelation, the Securities and Exchange Commission announced that it has charged a former managing director of The NASDAQ Stock Market with insider trading on confidential information.
"This case is the insider trading version of the fox guarding the henhouse," said Robert Khuzami, Director of the SEC's Division of Enforcement. "Instead of protecting NASDAQ client confidences, Johnson secretly traded on client information for personal gain, even using his NASDAQ office computer to make the trades."
According to the SEC press release, Donald L. Johnson traded on information stolen while working in a market intelligence unit that communicates with companies in advance of public announcements likely to influence the market. Johnson made more than $755,000 from illicit trades over a three-year period.
The SEC alleges that Johnson frequently interacted with senior executives at his assigned companies. The corporate executives who shared nonpublic information with Johnson did so based on the understanding that it would be kept confidential and that Johnson could not use the information for his personal benefit.
"Johnson brazenly stole nonpublic information from NASDAQ and its listed companies in breach of his duties of confidentiality to his employer and clients. Johnson assured at least one corporate official that she could share material nonpublic information with him because he was obligated as a NASDAQ employee to hold such information in confidence, and then he illegally traded on it," Antonia Chion, Associate Director of the SEC's Division of Enforcement, stated.
At Wall Street Fraud, we are dedicated to offering assistance to those who have been hurt by improper corporate or investment practices.
If you have been the victim of stock brokerage fraud, securities fraud, mutual fund fraud, stockbroker fraud, annuities fraud, or any other type of investment fraud, please contact us today for a free case evaluation. Our talented and aggressive legal and professional staff is eager to help you recover your losses.