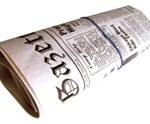 The Securities and Exchange recently announced that it has filed a complaint against Copper King Mining Corp. (Copper King) and several of its current and former executives and associates. The complaint alleges that Copper King and its prior President and CEO, Mark D. Dotson, authored and distributed false and misleading information on Copper King's Internet website regarding the company's current financial status and future profitability.
According to the SEC, Dotson also knowingly allowed Alexander Lindale, LLC and Wilford R. Blum, a Salt Lake City stock promoter, to issue additional false press releases and conduct an unregistered offer and distribution of Copper King stock. The complaint alleges that Alexander Lindale and Blum also operated as unregistered brokers or dealers.
The message here is simple: Don't take everything you read in a press releases at face value. Press releases are not unbiased news reports, but rather just another form of clever marketing. The same advice applies to content on a company website.
The bottom line is that any claims regarding stocks or other investment products described in these documents require the same due diligence as any other sales brochure.
At Wall Street Fraud, we are dedicated to offering assistance to those who have been hurt by improper corporate or investment practices.
If you have been the victim of stock brokerage fraud, securities fraud, mutual fund fraud, stockbroker fraud, annuities fraud, or any other type of investment fraud, please contact us today for a free case evaluation. Our talented and aggressive legal and professional staff is eager to help you recover your losses.