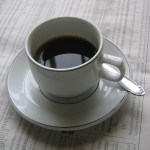 This week marked the start of the trial of Baldwin Anderson, a former employee of an investment-advisory firm accused of conning unsuspecting investors out of millions of dollars by selling bogus stock tips from a strip mall in Staten Island.
As reported by Reuters, Anderson is one of 14 people charged with committing securities and wire fraud by using Gryphon Holdings Inc. to sell investment newsletters, trading recommendations, and money-management services purportedly backed by leading Wall Street insiders. The other defendants have already pleaded guilty.
According to prosecutors, Gryphon Holdings, which operated as Gryphon Financial from 2005 to 2010, operated a classic "boiler room" fraud, in which sales staff called individuals to offer them exclusive opportunities to subscribe to newsletters, purchase stock-recommendation software, and trade on stock tips generated by "Michael Warren" and "Ken Maseka," claimed by Gryphon staff to be "highly educated Wall Street billionaires."
Gryphon told its investors it operated out of a two-floor office on Wall Street, when it was really based at a strip mall in Staten Island, prosecutors said. Moreover, Warren and Maseka were not Wall Street hot shots, but rather aliases for Marsh, who had never worked at a global financial institution or attended an elite school.
Although he claims that he did not know he was participating in illegal activities, this is not Anderson's first brush with the law. In 2007, he was barred by the predecessor to the Financial Industry Regulatory Authority Inc. from associating with its member firms for engaging in unauthorized activities.
At Wall Street Fraud, we are dedicated to offering assistance to those who have been hurt by improper corporate or investment practices.
If you have been the victim of stock brokerage fraud, securities fraud, mutual fund fraud, stockbroker fraud, annuities fraud, or any other type of investment fraud, please contact us today for a free case evaluation. Our talented and aggressive legal and professional staff is eager to help you recover your losses.