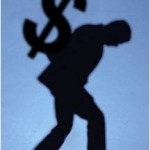 FINRA recently issued an alert to educate investors about stock-based loan programs, including associated risks and key questions to ask advisors. The advice is particularly relevant in the current economy as more and more investors are looking to their stock portfolios for much-needed cash to pay bills and mortgages.
As FINRA warns, while stock-based loans may seem like the perfect solution, they are not without their risks, particularly when they involve "non-recourse" loans from unregistered, unregulated, third-party lenders.
Potential risks include the potential failure of the lender to return your stock when you repay the loan, possible tax consequences if the Internal Revenue Service considers the transaction a taxable event or sales loads and fees and surrender charges if you use the proceeds to purchase another financial product, such as a fixed or equity-indexed annuity. 
Therefore, when considering a stock loan program, be sure to ask:
Are the lender and promoters registered with FINRA or with bank regulators? Use FINRA BrokerCheck to verify the registration and licensing status of the lender and any promoter or other intermediary in the transaction—and to check their backgrounds. You can also verify whether the entity extending the loan is a regulated bank or credit union by visiting the website of the Federal Financial Institutions Examination Council. Be extremely wary of borrowing from an entity that is neither a brokerage firm nor a bank.
Does the lender have audited financials? Check the Securities and Exchange Commission's website to see whether the lender files reports with audited financial statements. If the lender is publicly traded, you can review its financial statements to independently assess its financial strength, including whether it has sufficient cash reserves to return pledged collateral to borrowers who pay their loans.
What happens to my stock once I pledge it as collateral? Verify who owns the stock, who receives dividend payments (and whether and how dividend payments get credited to your loan balance) and what tax consequences, if any, the loan might entail. Separately check with an independent tax professional to ask about your particular tax situation.
What benefit does the promoter receive for recommending the program? This is especially important if the financial professional touting the program (or his or her firm) receives compensation on any financial product you purchase with the proceeds of the loan. You want to be sure the transaction is in your best interest, not merely the promoter's.
If you purchase a financial product with the proceeds: What are the costs and risks? Ascertain whether the product involves upfront sales charges, ongoing fees, potential surrender charges or back-end loads, some combination of these or other costs. Ask about any sort of holding period and whether you will have to pay to cash out of the investment when the loan comes due. How easy or difficult is it to sell the investment? What are the specific risks of that investment?
At Wall Street Fraud, we are dedicated to offering assistance to those who have been hurt by improper corporate or investment practices.
If you have been the victim of stock brokerage fraud, securities fraud, mutual fund fraud, stockbroker fraud, annuities fraud, or any other type of investment fraud, please contact us today for a free case evaluation. Our talented and aggressive legal and professional staff is eager to help you recover your losses.