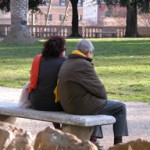 A life settlement, or senior settlement, as they are sometimes called, involves selling an existing life insurance policy to a third party—a person or an entity other than the company that issued the policy—for more than the policy's cash surrender value, but less than the net death benefit.
Although life settlements can be a valuable source of liquidity for those who no longer want or need their life insurance policy, they are not suitable for everyone. In particular, investors should be aware that life settlements often have high transaction costs and unintended consequences.
Because providers and brokers looking to close a deal do not always disclose the risks of a life settlement, FINRA has issued an investor alert for seniors. As detailed in the bulletin:
Life settlements have proven profitable not only for institutional investors that purchase policies, but also for the providers and brokers who handle these transactions. As a result, competition among life settlements providers for individuals seeking to sell or otherwise terminate their life insurance policies has become increasingly intense. Because the life settlement industry is relatively new and may target seniors who may be in poor health, it can be prone to aggressive sales tactics and abuse.
Therefore, before you enter into a life settlement, it is important to make sure that you:
Are dealing with properly licensed entities: Be sure to ask your state insurance commissioner whether the life settlement company or broker you are dealing with is properly licensed—and whether either has a record of complaints. If you are working with a securities broker, FINRA BrokerCheck should be your first resource to learn about his or her professional background, registration/license status and disciplinary history.
Are aware of the confidentiality policies of the parties involved: Before accepting any offer from a life settlement company, you should carefully read the application, and make sure that the company has procedures in place to protect the confidentiality of your information.
Are getting a fair price: If you are using a life settlement broker, ask what bids were received, and what steps the broker used to make sure you are being offered the most competitive price available.
Understand the tax and other implications of the transaction. The lump sum payment you receive in exchange for your life insurance policy can be taxable, depending on your circumstances.
At Wall Street Fraud, we are dedicated to offering assistance to those who have been hurt by improper corporate or investment practices.
If you have been the victim of stock brokerage fraud, securities fraud, mutual fund fraud, stockbroker fraud, annuities fraud, or any other type of investment fraud, please contact us today for a free case evaluation. Our talented and aggressive legal and professional staff is eager to help you recover your losses.