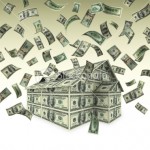 JPMorgan Chase has agreed to pay $153.6 million to settle charges that it misled investors in a complex mortgage securities transaction in 2007, just as the housing market was beginning to plummet, the Securities and Exchange Commission announced last week.
Under the terms of the settlement, harmed investors will receive all of their money back.
The SEC alleges that JPMorgan structured and marketed a security known as a synthetic collateralized debt obligation (CDO) without informing investors that a hedge fund that helped select the assets in the portfolio was poised to benefit if the CDO assets it was selecting for the portfolio defaulted.
"J.P Morgan marketed highly-complex CDO investments to investors with promises that the mortgage assets underlying the CDO would be selected by an independent manager looking out for investor interests," said Robert Khuzami, Director of the Division of Enforcement. "What J.P. Morgan failed to tell investors was that a prominent hedge fund that would financially profit from the failure of CDO portfolio assets heavily influenced the CDO portfolio selection. With today's settlement, harmed investors receive a full return of the losses they suffered."
At Wall Street Fraud, we are dedicated to offering assistance to those who have been hurt by improper corporate or investment practices.
If you have been the victim of stock brokerage fraud, securities fraud, mutual fund fraud, stockbroker fraud, annuities fraud, or any other type of investment fraud, please contact us today for a free case evaluation. Our talented and aggressive legal and professional staff is eager to help you recover your losses.