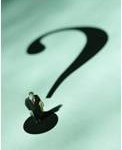 Many investors may not be aware that the Securities and Exchange Commission is authorized to suspend trading in a stock for up to ten business days in order to protect investors and the public interest. This article highlights the stock suspension process and details the risks associated with purchasing previously suspended stock.
First, it is important to understand the circumstances that might lead the SEC to suspend trading.
They include:
A lack of current, accurate, or adequate information about the company, for example, when a company is not current in its filings of periodic reports;
Questions about the accuracy of publicly available information, including in company press releases and reports, about the company's current operational status, financial condition, or business transactions; and
Questions about trading in the stock, including trading by insiders, potential market manipulation, and the ability to clear and settle transactions in the stock.
Investors should be aware that the SEC does not announce when it is considering a suspension and will not comment publicly on the status of a company when the ten-day suspension period ends. This is often because the investigation may still be ongoing.
However, when the trading suspension ends, a broker-dealer may not solicit investors to buy or sell the stock until certain requirements are met. For example, a broker-dealer must file a Form 211 with the Financial Industry Regulatory Authority ("FINRA") representing that it has satisfied all applicable requirements, including those of Rule 15c2-11.
Among other things, Rule 15c2-11 requires broker-dealers to review and maintain certain documents and information about the company, including:
The corporation's organization, operations, and certain control affiliates;
The title and class of the securities outstanding and being traded; and
The issuer's most recent balance sheet and its profit and loss and retained earnings statement.
If there are continuing regulatory concerns about the company, its disclosures, or other factors, such as a pending regulatory investigation, a Form 211 application may not be approved.
What Should Investors Do If a Stock Has Been Suspended?
Investors should be very cautious about investing in a stock following a trading suspension. In such cases, it is extremely important to evaluate the company's finances, organization, and business prospects. This type of information can often be found in filings that a company makes with the SEC. SEC filings can be reviewed on the SEC's EDGAR filing system.
In addition, investors can find a list of companies whose stocks have been suspended by the SEC since October 1995 on the SEC website.
At Wall Street Fraud, we are dedicated to offering assistance to those who have been hurt by improper corporate or investment practices.
If you have been the victim of stock brokerage fraud, securities fraud, mutual fund fraud, stockbroker fraud, annuities fraud, or any other type of investment fraud, please contact us today for a free case evaluation. Our talented and aggressive legal and professional staff is eager to help you recover your losses.