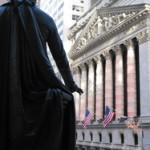 Investors should be aware that the Securities and Exchange Commission has issued an Investor Bulletin outlining the risks of investing in companies that enter U.S. markets through so-called "reverse mergers." Reverse mergers permit private companies, including those located outside the U.S., to access U.S.
investors and markets by merging with an existing public shell company (a public reporting company with few or no operations).
"Given the potential risks, investors should be especially careful when considering investing in the stock of reverse merger companies," said Lori J. Schock, Director of the SEC's Office of Investor Education and Advocacy.  "As with any investment, investors should thoroughly research the company – including ensuring there is accurate and up-to-date information – before making a decision to invest."
According to the SEC, it recently has suspended trading in a more than a dozen reverse merger companies, citing a lack of current, accurate information about these firms and their finances.
As noted by the SEC, many companies either fail or struggle to remain viable following a reverse merger. Also, as with other kinds of investments, there have been instances of fraud and other abuses involving reverse merger companies.
In light of these considerations, individual investors should take into account their own financial situation, consult their financial adviser, and perform thorough research before making any investment decisions concerning these types of companies.
At Wall Street Fraud, we are dedicated to offering assistance to those who have been hurt by improper corporate or investment practices.
If you have been the victim of stock brokerage fraud, securities fraud, mutual fund fraud, stockbroker fraud, annuities fraud, or any other type of investment fraud, please contact us today for a free case evaluation. Our talented and aggressive legal and professional staff is eager to help you recover your losses.