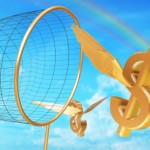 Broker-dealer Raymond James Financial Inc. has reached a settlement with the Securities and Exchange Commission and several states related to the sale of unsuitable investments, according to multiple sources. Under the terms of the settlement, Raymond James will offer to buy back $300 million in auction-rate securities from clients and pay a fine of $1.7 million.
Sources reports that Raymond James has 30 days to extend an offer to repurchase the securities, and the offer must be open for 75 days after that initial bid.
The settlement arose from misrepresentations made by Raymond James' registered representatives and financial advisers that ARS were "cash equivalents" and "highly liquid" short-term investments that offered a higher yield than money market accounts, according to one official, citing the consent order for the dispute.
Raymond James was one of the last to settle with the SEC regarding the auction-rate securities fallout that followed the financial crisis. Citigroup, Morgan Stanley, UBS, Merrill Lynch, Wachovia, Bank of America, Morgan Keegan, and Ameritrade had all previously agreed to buy back ARS from retail investors.
At Wall Street Fraud, we are dedicated to offering assistance to those who have been hurt by improper corporate or investment practices.
If you have been the victim of stock brokerage fraud, securities fraud, mutual fund fraud, stockbroker fraud, annuities fraud, or any other type of investment fraud, please contact us today for a free case evaluation. Our talented and aggressive legal and professional staff is eager to help you recover your losses.