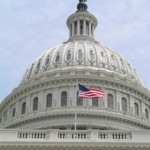 As have previously mentioned on this blog, investment advisors are currently regulated by the Securities and Exchange Commission, whereas brokers are regulated by the Financial Industry Regulatory Authority. In an attempt to reduce government costs, it appears that Congress is now seriously considering allowing FINRA to regulate investment advisors as well.
As reported by Bloomberg, Congress is considering the move as a less expensive alternative to increasing resources for the SEC, since FINRA is not funded by government but the brokers it regulates. While the move may save the government some money, it would likely do so at the expense of investors. Many investor advocates are against expanding the notion of self-regulation, particularly because it does not appear to be as effective as government oversight.
As stated by Denise Voigt Crawford, former commissioner of the Texas State Securities Board. "They're supposed to oversee the activity of the industry, but they are industry."
A review of the numbers shows that FINRA's track record is not as strong as that of the SEC. For instance, FINRA fined members almost $43 million last year, while the SEC, working with a similar budget, issued more than $1 billion in penalties. FINRA also ordered $6 million in restitution to harmed investors last year, compared with about $1.82 billion in illegal profits that the SEC has ordered returned to investors when possible.
Many also argue that the FINRA arbitration process is flawed. Investors who won FINRA arbitration awards last year got back less than half of what they sought, data from Securities Arbitration Commentator Inc. show. Moreover, critics point out that only the most egregious arbitration actions result in disciplinary action.
Finally, state securities regulators are concerned about what they characterize as a lack of cooperation by FINRA with respect to information sharing, particularly with respect to examination reports.
As this potential regulatory shift may greatly impact investors, we will continue to provide updates as they become available.
At Wall Street Fraud, we are dedicated to offering assistance to those who have been hurt by improper corporate or investment practices.
If you have been the victim of stock brokerage fraud, securities fraud, mutual fund fraud, stockbroker fraud, annuities fraud, or any other type of investment fraud, please contact us today for a free case evaluation. Our talented and aggressive legal and professional staff is eager to help you recover your losses.