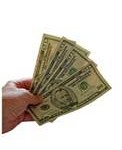 The Financial Industry Regulatory Authority (FINRA), the Securities and Exchange Commission (SEC) and five state regulators from Alabama, Kentucky, Mississippi, South Carolina and Tennessee recently announced that each has settled enforcement proceedings against Morgan Keegan & Company, Inc.
Under the terms of the settlement, Morgan Keegan will pay restitution of $200 million for customers who invested in seven affiliated bond funds, including the Regions Morgan Keegan Select Intermediate Bond Fund (Intermediate Fund).
FINRA found that from the beginning of Jan. 2006 to the end of Sept. 2007, Morgan Keegan marketed and sold the Intermediate Fund to investors using sales materials that contained exaggerated claims, failed to provide a sound basis for evaluating the facts regarding the fund, were not fair and balanced, and did not adequately disclose the impact of market conditions in 2007 that caused substantial losses to the value of the Intermediate Fund.
FINRA found that while Morgan Keegan was aware that the Intermediate Fund was experiencing difficulties beginning in 2007, it failed to adequately disclose those risks in the sales materials or internal guidance. In March 2007, when adverse market conditions began to affect the fund, over 54 percent of the portfolio was invested in asset-backed and mortgage-backed securities, and 13.5 percent was invested in subprime products.
FINRA also determined that Morgan Keegan failed to establish, maintain and enforce an adequate supervisory system, including written supervisory procedures reasonably designed to achieve compliance with NASD rules. Morgan Keegan's supervisory system and written procedures were not reasonably designed to ensure that its sales literature disclosed certain information as to risk and did not contain exaggerated claims. As a result, Morgan Keegan failed to adequately describe the nature, holdings and certain risks of the Intermediate Fund.
In addition, beginning in 2007 when the particular risks associated with the Intermediate Fund's holdings began to impact negatively the holdings in the fund, Morgan Keegan failed to take steps reasonably designed to revise its advertising materials to inform customers of the specific risks of investing in the fund under the current market conditions.
At Wall Street Fraud, we are dedicated to offering assistance to those who have been hurt by improper corporate or investment practices.
If you have been the victim of stock brokerage fraud, securities fraud, mutual fund fraud, stockbroker fraud, annuities fraud, or any other type of investment fraud, please contact us today for a free case evaluation. Our talented and aggressive legal and professional staff is eager to help you recover your losses.