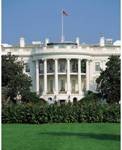 As we have noted on this blog, the government is continuing to crack down on fraud within the roughly $2 trillion hedge fund industry. In the latest move, the Securities and Exchange Commission adopted a new registration rule that expands the agency's oversight of the hedge fund industry. The rule requires advisers to hedge funds and private equity funds with more than $150 million under management to supply organization details, provide ownership data, and identify suppliers of key services like auditing, Reuters reports.
It is estimated that 750 private advisers to hedge funds and private equity funds will have to register with the SEC by the March 30, 2012 deadline. Many fund advisers had already voluntarily registered with the SEC, but others relied on an exemption applying to those with fewer than 15 clients. The new rule closes that loophole.
Advisers to venture capital funds can avoid registration under an exemption. Managers of private funds with fewer than $150 million of assets under management can also opt out of SEC registration.
An estimated 2,000 of these venture capital fund and smaller private fund advisers, however, would still be subject to certain, less-stringent, reporting rules designed to help the SEC's enforcement operations. At the same time, states could impose their own registration requirements for these advisers, and the SEC said it could conduct examinations if it suspects problems.
At Wall Street Fraud, we are dedicated to offering assistance to those who have been hurt by improper corporate or investment practices.
If you have been the victim of stock brokerage fraud, securities fraud, mutual fund fraud, stockbroker fraud, annuities fraud, or any other type of investment fraud, please contact us today for a free case evaluation. Our talented and aggressive legal and professional staff is eager to help you recover your losses.