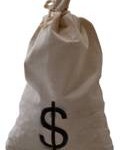 Last week, Bank of America finally reached a settlement with investors regarding claims that it sold fraudulent mortgage securities. The $8.5 billion payment is the largest settlement by a bank in the wake of the financial crisis. The money will go to more than 20 investors who held $100 billion in home loans from the bank.
Investors, including PIMCO, BlackRock, and the Federal Reserve Bank of New York, have alleged that the Bank's Countrywide unit made billions at their expense by continuing to service bad loans while running up servicing fees.
Investors claimed that they had been misled by the packages, many of which were highly rated even though mortgages from borrowers with questionable credit, and demanded that Bank of America repurchase the soured mortgage securities.
At first, Bank of America dismissed the claims, claiming that the problems were the result of the housing crisis rather than any underlying problem with how the mortgages were sold to investors.
Late last year, the bank changed its position and revealed that it was in negotiation talks with the investors over the $47 billion in claims.
Despite the latest settlement, Bank of America still faces additional investigation from attorney generals from all 50 states for its subprime mortgage practices.
At Wall Street Fraud, we are dedicated to offering assistance to those who have been hurt by improper corporate or investment practices.
If you have been the victim of stock brokerage fraud, securities fraud, mutual fund fraud, stockbroker fraud, annuities fraud, or any other type of investment fraud, please contact us today for a free case evaluation. Our talented and aggressive legal and professional staff is eager to help you recover your losses.