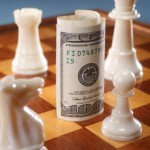 Unauthorized trading involves selling or purchasing securities without informing the investor and obtaining his or her authorization. This can take several forms. For instance, he broker may believe a transaction is suitable but cannot or does not contact the investor, and then makes the trade anyway. In another scenario, the broker attempts to convince the investor of the benefits to the transactions in the hopes that the investor consents to the trades after they are made.
As detailed by FINRA, here's what you need to know to protect yourself and your money:
Always repeat instructions to your broker to promote a clear mutual understanding of the transaction.
Document (keep notes) all conversations with brokers.
Thoroughly read and retain, in a timely fashion, your monthly account statements, confirmations and any other information you receive about your investment transactions.
If you detect a problem after investing, it is important to immediately raise your concerns to the broker as well as the firm's management or compliance department. If you suspect you have been the victim of unauthorized trading, it is imperative to consult with an experienced securities fraud attorney.
At Wall Street Fraud, we are dedicated to offering assistance to those who have been hurt by improper corporate or investment practices.
If you have been the victim of stock brokerage fraud, securities fraud, mutual fund fraud, stockbroker fraud, annuities fraud, or any other type of investment fraud, please contact us today for a free case evaluation. Our talented and aggressive legal and professional staff is eager to help you recover your losses.