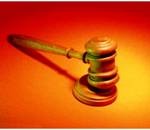 UBS Financial Services has been ordered to repay Pat Croce, former part-owner of the Philadelphia 76ers basketball team, about $2 million to compensate for losses on 100% Principal Protected Notes (PPNs) backed by Lehman Brothers Holdings Inc., Investment News reports.
Last month, a Financial Industry Regulatory Authority arbitration panel ruled that UBS is responsible for $1.52 million plus interest in damages related to the structured products sold to Croce less than three months before the bank failed.
This is not the first time UBS has been hit with a hefty arbitration award. FINRA arbitration panels have routinely sided with scorned investors in cases involving the Lehman Brothers 100% Principal Protected Notes sold by UBS. The bank has been ordered to repay investors some or all of their losses in seven of the eight cases decided by FINRA thus far, and there are at least 40 cases still pending.
As we previously highlighted on this blog, FINRA also fined UBS $2.5 million and ordered it to pay restitution of $8.25 million for omissions that "effectively misled" investors in sales of Lehman-issued PPNs before its eventual bankruptcy.
If you were misled by UBS regarding 100% Principal Protected Notes, you are certainly not alone, and we would like to help.
At Wall Street Fraud, we are dedicated to offering assistance to those who have been hurt by improper corporate or investment practices.
If you have been the victim of stock brokerage fraud, securities fraud, mutual fund fraud, stockbroker fraud, annuities fraud, or any other type of investment fraud, please contact us today for a free case evaluation. Our talented and aggressive legal and professional staff is eager to help you recover your losses.