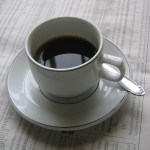 Clients of a prominent Bank custom writing paper of America Merrill Lynch broker have won an $880,000 arbitration award against the firm related to unsuitable stock investments, Investment News reports. The broker in question, Phil Scott of the Merrill's Bellevue, Wash., office, was recently listed No. 30 on the Barron's list of top advisers, with $1.8 billion under management.
The clients, Harriet Baker, her son John Baker and his wife Natalie Baker, all of New York, were 100% invested in stocks through the financial crisis. A FINRA arbitration panel found that the heavy allocation in stocks was not suitable for them.
This was especially true for Harriet Baker who was in her late 80s when she started doing business with Mr. Scott. Sadly, she died the day the award was issued.
According to the Baker's attorney, Mr. Scott runs more than $1 billion of client money in a dividend growth strategy, called the Phil Scott Income Portfolio. "Everyone has the same position — 100% equities. That's what our clients had," he said.
Aside from the arbitration award from last month, Mr. Scott has three other pending arbitrations, according to disclosures he made on his FINRA BrokerCheck report. The broker's clients allege misrepresentations and unsuitable stock investments from 2007 through 2009, according to the report.
At Wall Street Fraud, we are dedicated to offering assistance to those who have been hurt by improper corporate or investment practices.
If you have been the victim of stock brokerage fraud, securities fraud, mutual fund fraud, stockbroker fraud, annuities fraud, or any other type of investment fraud, please contact us today for a free case evaluation. Our talented and aggressive legal and professional staff is eager to help you recover your losses.