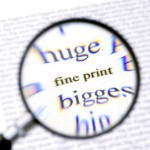 To the casual investor, it often appears that a professional broker at Merrill Lynch, Citigroup, JPMorgan Chase, or Morgan Stanley provides the same service as a registered investment advisor. However, this is definitely not the case.
If you are unsure about roles and duties of an investment advisor and a stockbroker, this article will help you understand the key differences and how they can impact your investments. Since the distinction is so important, even if you think you know the difference, we invite you to keep reading.
Brokers
Role: A broker serves as an agent between a buyer and seller of investment products and usually receives a commission on every sale.
Credentials: Brokers employed by a registered Broker/Dealer must pass a "Series 7" exam, which prepares agents to communicate with retail investors.
Duty to investors: Brokers are subject to a "suitability standard" under which they are required to make investments that meet the needs of the client.
Oversight: Brokers and brokerage firms are regulated by FINRA, which is not a federal agency but rather a private corporation that acts as a self-regulatory organization.
Registered Investment Advisors
Role: A registered investment advisor assists clients in managing their money.
Credentials: Advisors must pass a "Series 65" exam, which covers topics that have been determined to be relevant to providing investment advice to clients.
Duty to investors: Advisors have a fiduciary duty to their clients, meaning that they are required to act in their clients' best interests, and disclose to them all conflicts of interest. This one of the greatest distinctions between a broker and an advisor.
Oversight: Advisors are either registered in the state in which they operate, or with the Securities and Exchange Commission (SEC).
If the difference is still a bit unclear, consider the following humorous, yet accurate, analogy provided by U.S. News & World Report:
A good analogy for the broker versus investment advisor is the difference between an optician and an ophthalmologist. An optometrist conducts eye exams and makes sure that you have healthy eyes but makes money primarily selling you glasses and contact lenses. When you have a cataract, or something serious, you go to a medical doctor—or an ophthalmologist. He has taken a Hippocratic oath to practice medicine ethically. He sells nothing. He puts your health first and can also examine your eyes.
At Wall Street Fraud, we are dedicated to offering assistance to those who have been hurt by improper corporate or investment practices.
If you have been the victim of stock brokerage fraud, securities fraud, mutual fund fraud, stockbroker fraud, annuities fraud, or any other type of investment fraud, please contact us today for a free case evaluation. Our talented and aggressive legal and professional staff is eager to help you recover your losses.