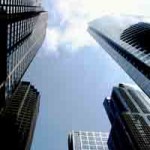 The Financial Industry Regulatory Authority (FINRA) has announced that it has fined UBS Financial Services $2.5 million and ordered it to pay restitution of $8.25 million for omissions that "effectively misled" investors in sales of Lehman-issued 100% Principal-Protection Notes (PPN) before its eventual bankruptcy.
According to FINRA, investors were misled regarding the "principal protection" feature of the PPNs, which are fixed-income security structured products with a bond and an option component that promise a minimum return equal to the investor's initial investment.
Brad Bennett, FINRA Executive Vice President and Chief of Enforcement, said, "This matter underscores a firm's need to be clear and comprehensive in disclosing risks of the structured products it sells to retail investors. In cases, UBS' financial advisors did not even understand the complex products they were selling, and as a result, they neglected to disclose necessary information to customers about the issuer's credit risk so investors would understand the magnitude of the potential losses."
According to FINRA, UBS's suitability procedures were also deficient. Because UBS did not have risk profile requirements for certain PPNs, they were sold to some investors for whom the product was unsuitable, including investors with "moderate" and "conservative" risk profiles. Moreover, these particular investors were more likely to rely on UBS' representations about the "100% principal protection" feature of Lehman PPNs because of their low-risk investment objectives.
At Wall Street Fraud, we are dedicated to offering assistance to those who have been hurt by improper corporate or investment practices.
If you have been the victim of stock brokerage fraud, securities fraud, mutual fund fraud, stockbroker fraud, annuities fraud, or any other type of investment fraud, please contact us today for a free case evaluation. Our talented and aggressive legal and professional staff is eager to help you recover your losses.