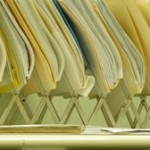 If you suspect that you may have fallen victim to broker fraud, you are not alone. Through June 2011, 2,534 new cases of broker misconduct have been filed with the Financial Industry Regulatory Authority.
These cases were filed against large and small brokerage firms, including Jeffries and Company, RBC, Edward Jones, Ameriprise Financial, Morgan Stanley and others, and involve matters ranging from unsuitability to misrepresentation.
The good news is that many investors are able to recover their losses with the help of an experienced securities fraud attorney. If you believe you have been defrauded, it is imperative to act quickly.
You should immediately question any transaction or entry that you do not understand or did not authorize with your broker. It is also extremely valuable to keep thorough and accurate records—the better records you retain, the more successful you will be in resolving your claim.
Below is a list of documents that are most useful in pursuing a potential broker fraud case:
Account statements
Confirmations of transactions
Notes of discussions with your broker
Copies of correspondence
Written material (e.g., prospectus or offering materials) provided to you by the broker
Any research material you may have received from the broker
At Wall Street Fraud, we are dedicated to offering assistance to those who have been hurt by improper corporate or investment practices.
If you have been the victim of stock brokerage fraud, securities fraud, mutual fund fraud, stockbroker fraud, annuities fraud, or any other type of investment fraud, please contact us today for a free case evaluation. Our talented and aggressive legal and professional staff is eager to help you recover your losses.