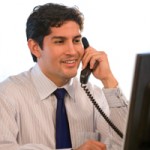 Fisher Investment Inc., an investment firm run by Forbes Magazine's Kenneth Fisher, has been ordered to pay damages in the amount of $376,000 related to claims that the firm breached its fiduciary duty to a retired investor.
According to a copy of the interim arbitration award obtained by Bloomberg News, Fisher Investments liquidated the bond portfolio of investor Sharyn Silverstein, 64, and invested 100 percent of the proceeds in stocks.
Silverstein invested with Fisher in 2007 after multiple calls and visits from a Fisher outside salesman, according to the award document. She had initially contacted the firm after seeing a Fisher advertisement for a complimentary book in USA Today, the document said.
"She called Fisher to get a copy of a free book, with no intention of doing business with Fisher, and ended up being pressured and eventually persuaded, despite significant resistance on her part and that of her husband, to turn over all of her fixed-income securities to Fisher to be invested in equities," Karen Willcutts, the JAMS arbitrator for the case, wrote in a 25-page interim award dated July 5.
The arbitrator also found that Fisher failed to make reasonable inquiry into Ms. Silverstein's financial situation, investment experience, and investment objectives, or ignored that information.
"Instead of tailoring its recommendation to Ms. Silverstein's circumstances and needs, as it promised to do and had a duty to do, Fisher simply made the same recommendation to Ms. Silverstein that it makes to the vast majority of its clients: 100 percent equities benchmarked to the MSCI World (MXWO) Index," Willcutts wrote.
Silverstein, who invested with Fisher between September 2007 and October 2008, lost approximately $376,075 of her $876,357 investment. In addition to the initial monetary award, she also may get back attorney's fees, interest, and other expenses.
At Wall Street Fraud, we are dedicated to offering assistance to those who have been hurt by improper corporate or investment practices.
If you have been the victim of stock brokerage fraud, securities fraud, mutual fund fraud, stockbroker fraud, annuities fraud, or any other type of investment fraud, please contact us today for a free case evaluation. Our talented and aggressive legal and professional staff is eager to help you recover your losses.