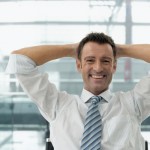 In a previous blog post, we highlighted the difference between traditional brokers and registered investment advisors. As we noted, investment advisors have a fiduciary duty to put their clients' interests first, whereas brokers are held to a suitability standard.
While investment advisors are held to a seemingly higher standard, this does not mean that they are immune from investor fraud. As examined in a recent Bloomberg article, the less regulated RIA industry, which has grown by 39 percent in six years, still offers few protections for investors who may be working with incompetent advisers. Investors who work with registered investment advisors can be subject to inappropriate investments, high fees, and an inability to collect on legal awards.
Unfortunately, there are no industry wide figures available for customer complaints against their RIAs. This is because, unlike fraud complaints against brokers, customer complaints for the RIA industry are not administered through one centralized entity; as such, claims are often resolved informally between an investor and a firm, through arbitration, or through court action.
Many advisers specifically include arbitration clauses in their agreements with clients that require customers to bring any complaints through either the American Arbitration Association or JAMS private arbitration. The high filing fees for private arbitration often present a significant roadblock for scorned investors.
The message for investors—tread carefully with your investments whether you are working with a traditional broker or a registered investment advisor. Unfortunately, there are unethical and incompetent professionals in both industries.
At Wall Street Fraud, we are dedicated to offering assistance to those who have been hurt by improper corporate or investment practices.
If you have been the victim of stock brokerage fraud, securities fraud, mutual fund fraud, stockbroker fraud, annuities fraud, or any other type of investment fraud, please contact us today for a free case evaluation. Our talented and aggressive legal and professional staff is eager to help you recover your losses.