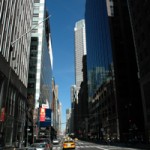 It seems that every week we report that another bank or investment firm is facing allegations of misdeeds relating to the epic financial crisis. It is no wonder that many investors are left wondering if any firm can be fully trusted.
A recent report released by SEC highlights just how widespread the agency's efforts have been over the past several years. According to the SEC, total penalties, disgorgement, and other monetary relief totaled $1.65 billion as of June 2011. Below are some of the most noteworthy cases.
Concealed from investors risks, terms, and improper pricing
in CDOs and other complex structured products:
Goldman Sachs - SEC charged the firm with defrauding investors by misstating and omitting key facts about a financial product tied to subprime mortgages as the U.S. housing market was beginning to falter. (4/16/2010) Firm agreed to pay record penalty in $550 million settlement and reform its business practices (7/15/10).
J.P. Morgan Securities - SEC charged the firm with misleading investors in a complex mortgage securities transaction just as the housing market was starting to plummet. J.P. Morgan agreed to pay $153.6 million in a settlement that enables harmed investors to receive all of their money back (6/21/11).
Wachovia Capital Markets - SEC charged the firm with misconduct in the sale of two CDOs tied to the performance of residential mortgage-backed securities as the housing market was beginning to show signs of distress. Firm settled charges by paying more than $11 million, much of which will be returned to harmed investors (4/5/11).
Concealed the extent of risky mortgage-related and other investments
in mutual funds and other financial products:
Charles Schwab - SEC charged entities and executives with making misleading statements to investors in marketing a mutual fund heavily invested in mortgage-backed and other risky securities. The Schwab entities paid more than $118 million to settle charges (1/11/11).
Evergreen - SEC charged the firm with overstating the value of a mutual fund invested primarily in mortgage-backed securities and only selectively telling shareholders about the fund's valuation problems. Firm settled charges by paying more than $40 million, most of which was returned to harmed investors (6/8/09).
Morgan Keegan - SEC charged the firm and two employees with fraudulently overstating the value of securities backed by subprime mortgages (4/7/10). Firm agreed to pay $100 million to the SEC and the two employees also agreed to pay penalties, including one who agreed to be barred from the securities industry (6/22/11).
State Street - SEC charged the firm with misleading investors about exposure to subprime investments while selectively disclosing more complete information to specific investors. State Street agreed to repay investors more than $300 million to settle the charges (2/4/10).
TD Ameritrade - SEC charged the firm with failing to supervise representatives who mischaracterized the Reserve Fund as safe as cash and failed to disclose risks when offering the investment to customers. Firm settled charges by agreeing to repay $10 million to certain fund investors (2/3/11).
If you are one of the countless investors that has been burned by the misdeeds of one of the firms above, please contact us for more information about how we may be able to help you recoup your investment losses.
At Wall Street Fraud, we are dedicated to offering assistance to those who have been hurt by improper corporate or investment practices.
If you have been the victim of stock brokerage fraud, securities fraud, mutual fund fraud, stockbroker fraud, annuities fraud, or any other type of investment fraud, please contact us today for a free case evaluation. Our talented and aggressive legal and professional staff is eager to help you recover your losses.