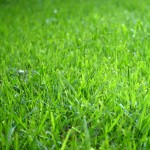 The Financial Industry Regulatory Authority (FINRA) has issued an Investor Alert that cautions investors about putting their assets into riskier and sometimes complex products that promise higher yields than more traditional investments.
The alert specifically addresses structured notes with principal protection, high-yield bonds, floating-rate loan funds, and leveraged products.
According to FINRA, the Investor Alert, The Grass Isn't Always Greener—Chasing Return in a Challenging Investment Environment, was prompted by significant recent inflows into these types of investment products. The agency speculates that these risker investments are becoming more popular due to the volatility of stock returns and historically low yields on fixed-income investments.
"Investors should never make an investing decision solely by looking at an investment's return, whether past or projected. Higher returns come with higher risk. Investors should always look behind an investment's yield, ensure that they understand how the investment works and carefully consider its fees and risks before investing," said Gerri Walsh, FINRA's Vice President for Investor Education.
In tomorrow's post, we will discuss the benefits and risks of each these products and offer tips for investors who may be considering any of the products mentioned above.
At Wall Street Fraud, we are dedicated to offering assistance to those who have been hurt by improper corporate or investment practices.
If you have been the victim of stock brokerage fraud, securities fraud, mutual fund fraud, stockbroker fraud, annuities fraud, or any other type of investment fraud, please contact us today for a free case evaluation. Our talented and aggressive legal and professional staff is eager to help you recover your losses.