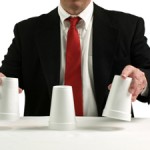 The Financial Industry Regulatory Authority (FINRA) recently announced that it has suspended former NEXT Financial Group, Inc. broker William Bailey from the securities industry for two years for engaging in a mutual fund trading scheme. The scheme involved unsuitable and excessive trading of mutual funds and variable annuities. FINRA also found that the broker engaged in discretionary trading without receiving prior written approval from his customers.
As detailed by FINRA, over the course of nearly two years, Bailey recommended 484 short-term mutual fund switch transactions in seven customer accounts. In each of the accounts, Bailey, on his customers' behalf, repeatedly sold mutual funds less than one year after purchasing them, and purchased new mutual funds with the proceeds. Due to Bailey's frequent switches, his customers generally held their mutual funds for only 60 days. His victims, who ranged in age from 66 to 93 and were all unsophisticated investors, incurred over $147,000 in sales charges and trading fees.
Bailey, however, received over $120,000 in commissions from these sales. To perpetrate his fraud, Bailey frequently traded in his customers' accounts without prior authorization and improperly completed customer account forms to make it appear the customers approved of the trading.
FINRA also found that Bailey convinced three customers to switch their variable annuities for new ones after holding them for a short period of time. These exchanges were unsuitable based on the customers financial goals and requirements, and did not improve the customers' financial situations.
Brad Bennett, FINRA Executive Vice President and Chief of Enforcement, said, "Brokers who engage in excessive trading will be held accountable. In this case, Mr. Bailey rapidly switched his elderly and unsophisticated customers in and out of mutual funds with high costs, providing a benefit to Bailey instead of to his customers."
At Wall Street Fraud, we are dedicated to offering assistance to those who have been hurt by improper corporate or investment practices.
If you have been the victim of stock brokerage fraud, securities fraud, mutual fund fraud, stockbroker fraud, annuities fraud, or any other type of investment fraud, please contact us today for a free case evaluation. Our talented and aggressive legal and professional staff is eager to help you recover your losses.