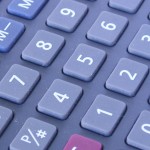 The Financial Industry Regulatory Authority (FINRA), which provides the mediationmechanism for resolving securities disputes involving investment fraud, publishes yearly and monthly arbitration statistics. These reports often reveal securities fraud trends and can be useful in targeting areas of concern for investors.
With this in mind, today's post provides a brief snapshot of the cases filed in 2010 as well as the cases filed through June of this year.
In total, investors filed 5,680 arbitration cases in 2010 and have filed 2,534 cases through June of this year. While the number of cases filed so far this year is slightly lower than the previous two years, the number of cases filed will still likely top 5,000 by the end of the year.
The types of cases filed provide insight into the most common types of investment fraud. Here are the most common broker misdeeds for 2010:
Breach of Fiduciary Duty: 3,162
Negligence: 2,698
Misrepresentation: 2,601
Failure to Supervise: 2,372
Breach of Contract: 2,184
Unsuitability: 1,974
Omission of Facts: 1,901
The types of securities involved in the cases are also important. Here are the most common securities types for 2010:
Mutual Funds: 863
Common Stock: 862
Variable Annuities: 279
Corporate Bonds: 239
Preferred Stock: 232
Derivative Securities: 228
Of the cases closed in 2010, most (62%)were settled through mediation or through direct discussions between the parties. This is fairly consistent with the case resolution trends of recent years.
Notably, 47% of all cases decided by arbitration resulted in an award of damages in favor of the investor in 2010. While this figure includes the award of any dollar amount in favor of the investor, it still confirms that the percentage of victories for investors is gradually trending upward; by compassion, only 37% of customer claims received an award in favor of the investor in 2007. Through June of this year, the success rate has also increased slightly to 48%.
At Wall Street Fraud, we are dedicated to offering assistance to those who have been hurt by improper corporate or investment practices.
If you have been the victim of stock brokerage fraud, securities fraud, mutual fund fraud, stockbroker fraud, annuities fraud, or any other type of investment fraud, please contact us today for a free case evaluation. Our talented and aggressive legal and professional staff is eager to help you recover your losses.