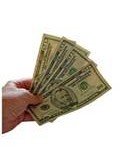 On April 11, 2011, FINRA fined UBS Financial Services Inc. $2.5 million and required the company to pay $8.25 million in restitution for omissions and statements that effectively misled some investors regarding the "principal protection" feature of the 100% Principal-Protection Notes (PPNs) Lehman Brothers Holdings Inc. issued prior to its September 2008 bankruptcy filing.
Approximately 760 UBS customers are entitled to receive restitution. To help investors determine their eligibility, we have summarized FINRA's requirements below.
Investor Eligibility
Investors who purchased Lehman PPNs from UBS during the period from March 17, 2008, to June 30, 2008, and held those Lehman PPNs as of April 11, 2011, are entitled to restitution.
Furthermore, eligible customers must have had the following net worth and risk profiles at the time of their investment:
A primary risk profile of "Conservative." These investors will receive 100 percent of invested principal minus the market value of the notes that they still possessed as of April 11, 2011; and
Investors with a primary risk profile of "Moderate" and $1 million or less in net worth. These investors will receive 50 percent of invested principal.
Restitution will not be paid to customers who entered into a settlement agreement with UBS, or otherwise previously agreed to resolution of their claims with UBS on or before April 11, 2011.
Classes of customers who are entitled to restitution and who entered into a settlement agreement with UBS from the date of March 1, 2011, until April 11, 2011, will receive no less than the restitution they would be entitled to pursuant to the settlement terms.
Investor Notification
UBS is required to notify customers and complete the remediation process for both categories of customers.
Investor Options
The remediation plan does not prevent you—even if you are not one of the investors due monies from the restitution fund—from pursuing an arbitration against UBS if you believe you have suffered losses.  If you have questions about your legal options, we are happy to speak with you.
At Wall Street Fraud, we are dedicated to offering assistance to those who have been hurt by improper corporate or investment practices.
If you have been the victim of stock brokerage fraud, securities fraud, mutual fund fraud, stockbroker fraud, annuities fraud, or any other type of investment fraud, please contact us today for a free case evaluation. Our talented and aggressive legal and professional staff is eager to help you recover your losses.